Caretta Caretta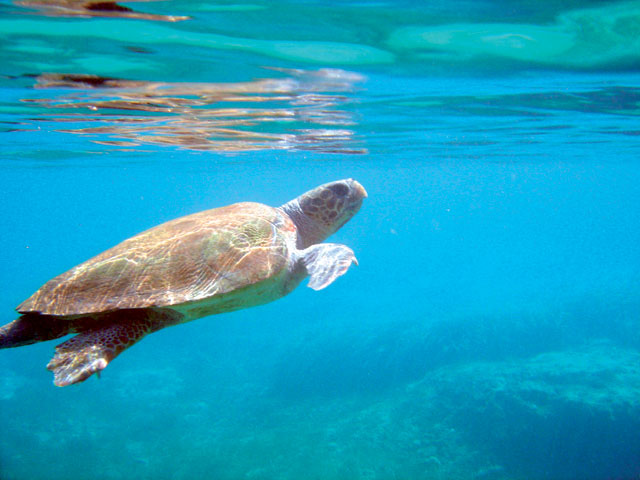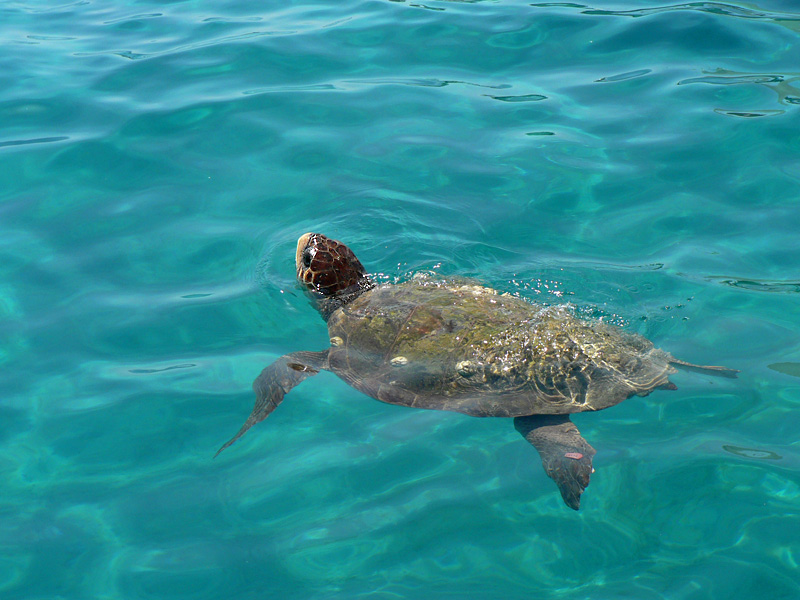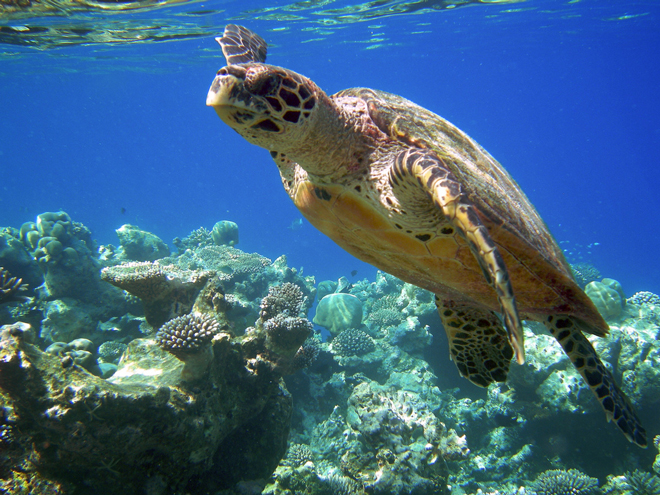 Bütün dünyada 7 tür Deniz kaplumbağası vardır. Bunlardan 2 tanesi Türkiye kıyılarına gelip yumurtalarını bırakmaktadır. Tüm Türkiye'de 20 adet yuvalama kumsalı bulunmaktadır. Bunlardan Çıralı Kumsalı, Caretta caretta türü Deniz Kaplumbağlarının ev sahibidir.
Caretta caretta yumurta bırakacağı kıyılara, ilkbaharın ortaları gibi gelmeye başlar ve buralarda çiftleşir. Mayıs ortasından ağustos ayının başına kadar yumurta bırakmaya devam eder. Caretta caretta 2 veya 3 yılda bir yumurtlar ve her gelişinde 2 veya 3 yuva yapar. Her yuvaya ortalama 80 yumurta bırakır. Bırakılan yumurtalardan 45 ile 60 gün arasında; temmuzun ortasından ekimin başına kadar yavrular çıkmaya devam eder. Yavruların hayatta kalma oranı 1000'de 1'dir.
Bütün bu süreçte kumsal bölümü ve kumsala etki edebilecek arka kısımların karanlık ve sessiz olması gerekir. Kumsalda veya kumsalın arka tarafında olacak bir ışık zaten hayatta kalma oranları düşük olan yavruların deniz yerine arka kısımlara gitmelerine neden olur. Sabaha kadar denize ulaşamayan yavrular güneşin yükselmesiyle telef olur. Haziranın ilk gününden, Eylülün ortasına kadar akşamdan sabaha kadar Çıralı kusalı ve arka kısmı görevliler tarafından, Caretta carettalar için sessiz ve karanlık tutulmaya çalışılmaktadır.
1994 yılından bu yana Çıralı Kumsalında Caretta caretta Deniz Kaplumbağları koruma çalışması yapılmaktadır. İlk yıllarda yapılan çalışmalarda bulunan yuvalar ortalama 30 civarında iken şimdi 100 civarındadır.
ÇIRALI HALKI CARETTA CARETTA YUVALARINI 30/DAN, 90/A ÇIKARARAK EN BÜYÜK BAŞARI KARNESİNİ ALMIŞTIR.
YUMURTALARINI ÇIRALI HALKINA EMANET EDEREK YAŞAM ALAMI OLAN DENİZLERE DÖNEN KAMLUMBAĞALARA BİZLER BU YAZ YİNE KUCAK AÇACAĞIZ VE KORUYACAĞIZ.
Odalarımız
Standart Odalar, Bungalow Odalar ve Bungalow Villa odalarından oluşan 25 adet odamız bulunmaktadır.
Tüm odalarımız klimalıdır.
Grid Gallery
Included with this template is the excellent Grid Gallery module extension. This stylish portfolio extension is an ideal solution to showcase site content in to attractive image boxes which can then be linked to further articles within your site. This extension is styled specifically for this template so it will blend seamlessly with the rest of the styling on your page.
Easily add title and description text for each image using the corresponding fields. Responsive options allow you to easily set the image box width depending on the device it is been viewed on. Multiple color choosers allow you to style the different elements of boxes to your own taste. And finally an 'On Scroll Animation' field allows you to easily add any of the animate classes included with the template to animate the image box as it is scrolled in to view within the browser window.
Thumbs Gallery
Our ThumbsGallery module extension allows you to easily create a simple and stylish thumbs gallery module in to any module position on your site. A thumbs gallery is an excellent way to showcase your images in an elegant and space efficient manner.
To set up your Thumbs Gallery module simply point the module to the image folder of your choice and the module will do the rest. The module will automatically create thumbs for each of your images, linking them to the original image in a stylish, easy to navigate lightbox.
Font Awesome
Font Awesome is a pictographic language of web-related actions which delivers over 300 icons. The Font Awesome webfont and CSS files are licensed under CC BY 3.0 and you can find the full examples of usage at Font Awesome - http://fortawesome.github.com/Font-Awesome
Add class fa-CLASS_NAME to any element, best used with a <span>.
Can also be added to any menu item using the Link CSS Style field in your menu item settings or to a module title using the Header Class field in your module settings.
Web Application Icons
Form Control Icons
Currency Icons
Text Editor Icons
Directional Icons
Video Player Icons
Brand Icons
Medical Icons